Have you ever been thinking about having a beach wedding? It's both beautiful and practical. Feeling the breeze in your hair and listening to the sound of the waves, all the while being bathed by the sun that's setting behind those waves, sounds truly magical. Not to mention that this ceremony doesn't require any decorations or giant organization. The nature around you is breathtaking enough, so any decoration might be considered as blasphemy. However, even if you do decide on having a beach wedding, you also need to decide on which beach you want to do it. This planet is full of wonderful destinations waiting for magical moments to happen and that's why it's really hard to decide on the one. This is where we come in with some suggestions, hoping to help you narrow down your choices.
Bahamas
We've all heard about the wondrous sights of the Bahamas, but we'd like to give you a precise recommendation for Pink Sands Beach on Harbour Island. Is there anything more romantic than standing barefoot on powdery pink sand while reciting your vows? What's more, the island is famous for its honeymoon cottages, so it's definitely the whole package. Your pleasure and happiness are guaranteed here. The only danger is – having visited this amazing destination, you may not wish to go back home.
Jamaica
Negril is a particularly neat place in Jamaica. Here you can witness some of the most beautiful sunsets in the world. It's full of all-inclusive hotels and resorts, as well as some amazing beaches, one of the most beautiful ones being Seven Mile Beach. Word of the mouth is that pirates used to haunt this surreally stunning, gold sandy beach. Of course, the beach is extremely clean and the water is crystal clear. It is a piece of Heaven on Earth and it has a well-deserved place on our list. Moreover, many young couples decide to have their special day exactly here.
Australia
The Land Down Under must have a place on the list simply because of its wonderful natural variety and unpredictability. Whether you choose Whitehaven Beach on Whitsunday Islands, or Turquoise Bay in Western Australia, you'll be amazed by the tranquil, therapeutically blue and clear waters. These are some of the most romantic places to get married, and the good thing is that there are some amazing wedding planners in Sydney waiting for you to call them and tell them what you wish for your wedding. Sure, beach weddings don't require a lot of decoration, but given that this special day will probably be the most amazing day in your life and the one for which you need to dress accordingly, you'll definitely need some magical wedding styling.
Maldives
No list is complete without the Maldives. It simply cannot be. This is why, today, we'll mention Shangri-La's Villingili Resort and Spa as food for thought when it comes to your ceremony. Surrounded by beautiful green nature and serene blue sea, this is a place where you'll be able to feel true happiness and tranquility. Also, it's very secluded and luxurious which makes it a very desirable place to say I do, doesn't it?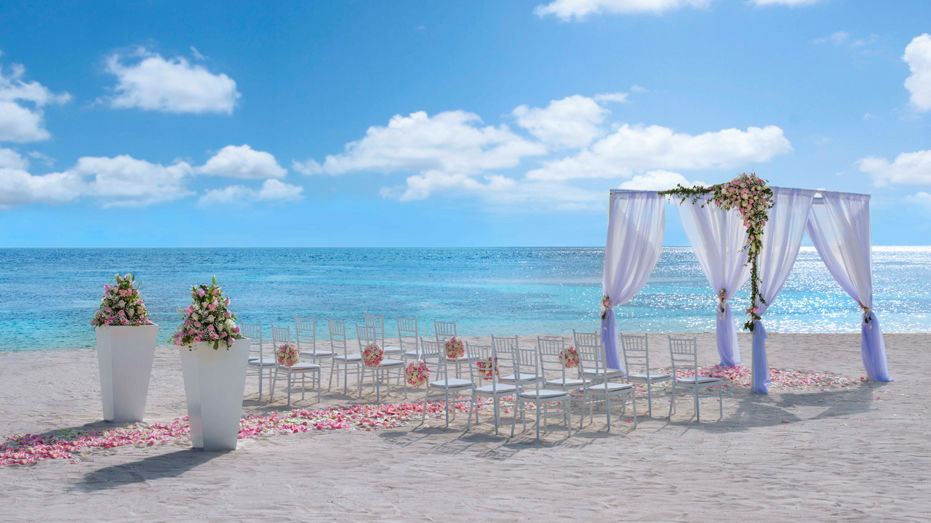 Your wedding day should be one of the most meaningful days of your life. This is why you need to think hard and decide where it will happen. Of course, when you have the right person next to you, any challenge can be overcome, so find your perfect beach and go get married ASAP.